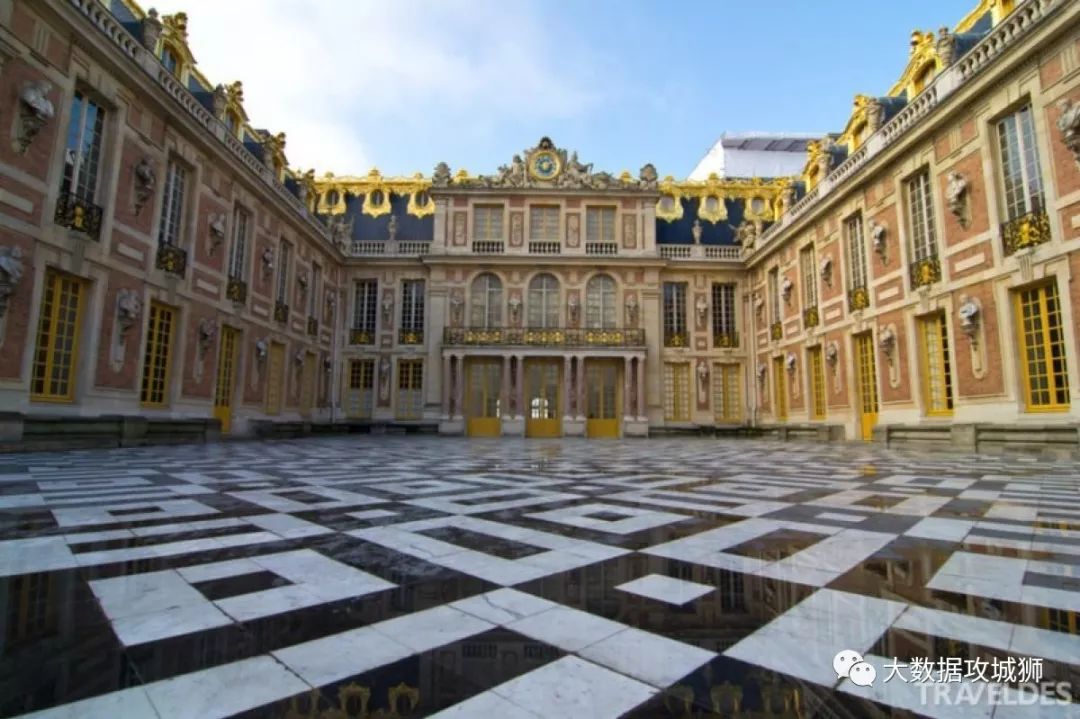 第21届IEEE移动数据管理大会
The 21st IEEE International Conference on Mobile Data Management
http://mdmconferences.org/mdm2020
(点击原文链接可进入会议网站)
Versailles, France
凡尔赛,法国
June 30 - July 3, 2020
2020年6月30日-7月3日
Selected papers will be considered for a special issue in
Distributed and Parallel Databases
An International Journal of Data Science, Engineering, and Management
(Springer)
Sponsored by the IEEE Computer Society

** Call for Papers **
会议征文

Submission deadline for Research & Industry Tracks:
January 17, 2020 for Abstracts
&
January 24, 2020 for Full Papers
Submission deadline for demonstrations:
February 17, 2020 (2 pages)
Other Tracks (refer to the website more detail)
Along with the research track papers, we invite industrial papers as well as submissions for demos, panels, PhD forum, and workshops, such as
- Industrial forum for companies to present their research and development technologies/systems
- Workshops are for fast track publications of work-in-progress papers
- Demos will present state of the art systems and prototypes
- Panels will review current research activities and explore new frontiers
- Advanced seminars will present in-depth surveys of selected topics
- PhD forum is to encourage doctoral student participation

Scope and Topics
The MDM series of conferences, since its debut in 1999, has established itself as a prestigious forum for the exchange of innovative and significant research results in mobile data management. The conference provides unique opportunities to bring researchers, engineers, and practitioners together to explore new ideas, techniques, and tools, and exchange experiences.

Continuing its history, MDM 2020 seeks submissions of original research contributions in the intersection of mobile computing and data management. We also encourage industrial researchers and practitioners to share and discuss the challenges and solutions in complex real-world systems, as well as the practices and examples in commercial use cases.
We welcome research, industrial and demo papers on topics including, but not limited to:
- Machine Learning/AI for Mobile Data
- Data Management in Cloud/Edge Computing
- Data Management for Internet of Things (IoT) and Sensor Systems
- Data Management for Augmented Reality Systems
- Data Management for Connected Cars, Intelligent Transportation Systems, Smart Spaces
- Mobile Crowd-Sourcing and Crowd-Sensing
- Data Management in Mobile Health
- Mobile Data Analytics
- Behavioural/Activity Sensing and Analytics
- Mobile Location-Based Social Networks
- Mobile Recommendation Systems
- Context-aware Computing for Intelligent Mobile Services
- Middleware and Tools for Mobile and Pervasive Computing
- Theoretical Foundations of Data-intensive Mobile Computing
- Storage and File Systems for Mobile Data
- Data Stream Processing in Mobile/Sensor Network
- Indexing, Optimization and Query Processing for Moving Objects/Users
- Location and Trajectory Analytics
- Mobile Data Privacy
- Security in Mobile Systems
- Routing, Personalized Routing, Eco-Routing, Routing for Electrical Vehicles
- Transportation-As-A-Service, Mobility-As-A-Service
- Innovative Applications driven by Mobile Data

Submission Guidelines
Please use the following URL link for submissions of Research Track Papers: https://easychair.org/conferences/?conf=mdm2020
All submissions need to follow the IEEE Computer Society Proceedings Manuscript Formatting Guidelines. See templates here. The following are the page limits:
- Regular papers: 10 pages
- Short papers: 6 pages

Important Dates - Research & Industry Tracks (anywhere on the earth)
- January 17, 2020 23:59 Paper Registration and Abstract Deadline
- January 24, 2020 23:59 Paper Submission Deadline
- March 31, 2020Notification of Paper Acceptance
- April 24, 2020 Camera-Ready Deadline


Publisher
All accepted papers will be published in the proceedings of the 2020 International Conference on Mobile Data Management and included in the IEEE Xplore® digital library.

In addition, selected high quality papers will be recommended to a special issue of the International Journal of Distributed and Parallel Databases (DAPD) (Springer).

Award
The conference will confer a Best Paper Award from the submission to the Research Track of MDM 2020.

Conference Organizers
General Co-Chairs:
Karine Zeitouni (University of Versailles, France)
Cristian Borcea (New Jersey Institute of Technology, US)
Flora Salim (RMIT University, Australia)

Program Co-Chairs:
Ralf Hartmut Güting (University of Hagen, Germany)
Ouri Wolfson (University of Illinois, US)
Moustafa Youssef (Alexandria University, Egypt)

Industry Track Chairs:
Dimitris Kotzinos (University of Cergy, France)
Anirban Mondal (Shiv Nadar University, India)

Demo Chairs:
Mario Nascimento (University of Alberta, Canada)
Ticiana Linhares Coelho da Silva (Federal University of Ceará, Brazil)


Workshop Chairs:
Chiara Renso (CNR & ISTI Institute Pisa, Italy)
José Antonio Fernandes de Macedo (Federal University of Ceará, Brazil)

Ph.D. Worshop Chairs:
Kien Nguyen (Chiba University, Japan)
Imad Afyouni (University of Sharjah, UAE)

Panel Chairs:
Demetris Zeinalipour (University of Cyprus, Cyprus)
Christophe Claramunt (Naval Academy Research Institute, France)

Keynote Chairs:
Goce Trajevski (Iowa State University, US)
Nathalie Mitton (INRIA Lille, France)

Advanced Seminar Chairs:
Nacim Ramdani (University of Orlean, France)
Silvia Nittel (University of Maine, US)

Proceeding Chairs:
Dimitrios Skoutas (Research Center "Athena", Greece)
Shaoyi Yin (University of Toulouse, France)

Local Organizing Chairs:
Iulian Sandu Popa (University of Versailles, France)
Cyril Ray (Naval Academy Research, France)
Yehia Taher (University of Versailles, France)
Laurent Yeh (University of Versailles, France)

Steering Committee Liaison:
Arkady Zaslavsky (Deakin University, Australia)

Sponsor Chair:
Yehia Taher (University of Versailles, France)

Publicity Chair:
Xiang Li (East China Normal University, China)

Web Chair:
Jingwei Zuo (University of Versailles, France)
本文分享自微信公众号 - 大数据攻城狮(www_mapfuture_org)。
如有侵权,请联系 support@oschina.cn 删除。
本文参与"OSC源创计划",欢迎正在阅读的你也加入,一起分享。