UK tech companies secured a record £5.5bn in foreign investment in the first seven months of this year, research shows.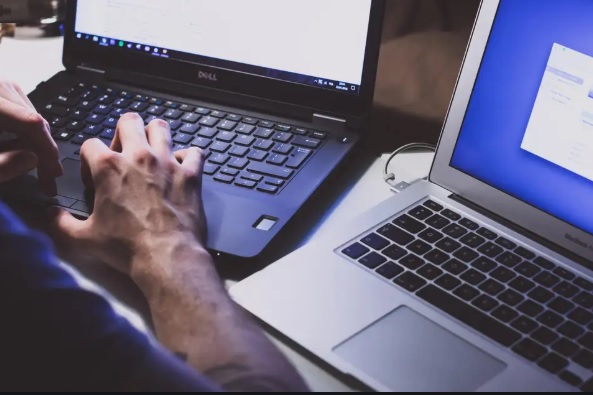 This was more than the amount invested per capita in the US tech sector in the same period, the Department of Digital, Culture, Media and Sport said.
Experts say the weaker pound is drawing investors to the UK tech sector, which leads Europe in terms of funding.
US and Asian firms invested most in the period, according to the study.
Collectively, these two regions spent $3.7bn (£3.02bn; €3.31bn) in the first seven months of the year - overtaking the $2.9bn invested across the whole of 2018.
It comes as overall foreign direct investment (FDI) in the UK is falling, amid uncertainty over Britain's future trading arrangements with the EU.
Commenting on the tech investment figures, culture secretary Nicky Morgan said: "These fantastic figures show the confidence overseas investors have in UK tech, with investment flows from the US and Asia at an all-time high.
"We have a long-standing reputation for innovation and the statistics endorse our reputation as one of the best places in the world to start and grow a digital business."
Increasingly, UK topplay companies have been heading abroad to regions like to Asia to raise capital.
"I've seen a lot more requests from UK start-ups tapping Asian markets capital financing in comparison to a year ago," said Aditya Mathur, founder and managing director of Singapore based venture capital fund elev8.vc.
"They typically want access to the Asian market that is large and diverse, and for that they need an Asian investor to help them understand these markets, and also provide the kind of financing they're looking for."
Hedging tool
UK tech firms also provide Asian investors with a way to hedge against the trade war, analysts say.
"Foreign investment into both the US and Chinese tech sectors has gone down because of the trade war and because Europe has provided several attractive investment opportunities lately" said Yoram Wijngaarde, founder and chief executive of Dealroom, the company that pulled together the figures for the research.
"The UK provides an attractive opportunity for funds looking to grow their investments."